Uladzimir Laptsevich is on hunger strike for the 6th day. Zmitser Salauyou — for the 4th day. Leninski district court of Mahiliou found them guilty of disobeying police demands.
Uladzimir Laptsevich who works with local and foreign media, was sentenced to 12 days of jail by judge Victoria Paliakova. Chief editor of the 6tv.by portal Zmitser Salauyou was sentenced to 8 days of jail.
The prison administration does not let the family pass books or warm clothes to Laptsevich.
He is on hunger strike from August 6. His wife Natalia has not been able to receive information about the state of his health. Natalia regularly brings water to the facility to support her husband who is on hunger strike.
Hundreds of people queueing for hours hoping to pass parcels to their loved ones in jail make it very difficult at the moment. Only 4 to 6 people can do that in an hour. Natalia says, it took the jail administration about 35 minutes to process her first parcel of four items.
They refused to take books, paper and pens, as well as warm clothing.
Laptsevich was detained on August 5, when he, as a member of BAJ legal service came to the Leninski district police department of Mahiliou to find out about the fate of our colleague Alexander Burakou and human rights activist Alexander Hamratau.
At the trial on August 7 the journalist said he had been beaten by police.
.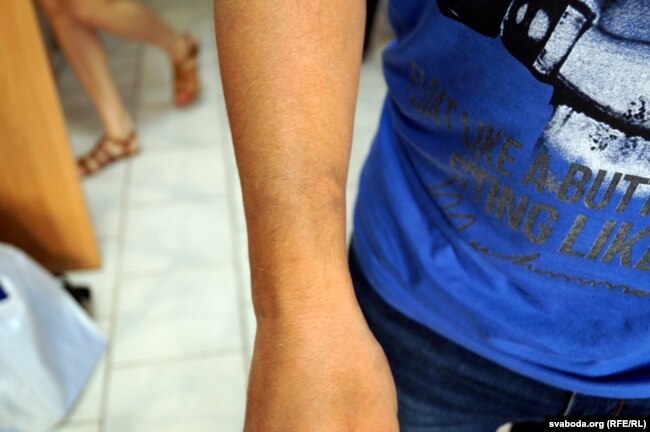 Zmitser Salauyou was detained on August 8 by traffic police. They claimed he drove a stolen car. The police officers of Leninski police department charged him with disobeying the law enforcement officers.