The incident took place at the hotel were the shooting crew of the independent Ukrainian channel was staying. Vital Sizou was instructed to leave the territory of Belarus for the reason that he was on the Russian list of unwelcomed persons.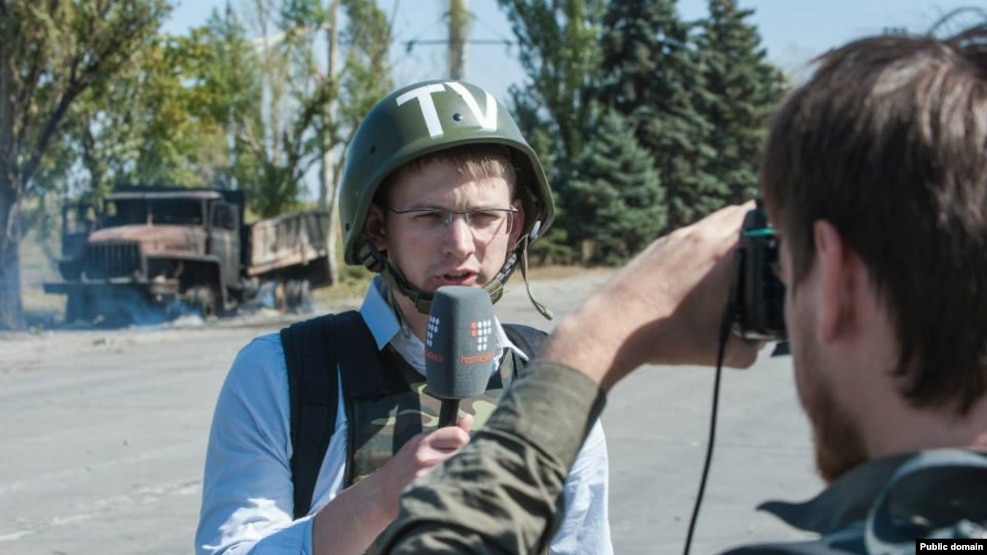 The correspondent of the independent Ukrainian TV channel broadcasting for the territory Donbass Vital Sizou had arrived in Minsk to report on the meeting of the Three-party Contact Group on Donbass that is taking place today in Minsk. Vital Sizou has been accredited by the Ministry of Foreign Affairs of Belarus, and journalists of the channel have several times visited Minsk.
Police broke into the hotel room of the correspondent at 2.45 am and forcefully took him to the Central district police department. The alleged reason of the detention was that Vital Sizou was on the Russian lists of persons who are banned entry to Russia.
The representative of the Hromadske TV of Donbass Aliaxei Matsuka informed that Vital Sizou was set free at around 7 am.
"I was told that the Russian Federation banned my entry to its territory until 2021. Belarus and Russia are a union state, so the ban for entry covers Belarus, too. They repeated several times that the ban on entry was Russian initiative, Belarus had nothing to do with it, so I was unable to find out the reason of the ban. I was recommended to leave Belarus within 24 hours, which I had planned anyway. Thanks to the Ukrainian Embassy for quick response and help. I am fine," said the correspondent after the release.
It should be reminded here that Belarus, according to Article 1 of the Constitution, is a "unitary, democratic, social state based on the rule of law" defending "territorial integrity, its constitutional system, and safeguard legality and law and order".
Upd. Name had been mistaken, now corrected, editor is sorry.