On the evening November 24, the police drew up administrative reports against some journalists who covered an action of protest in Minsk.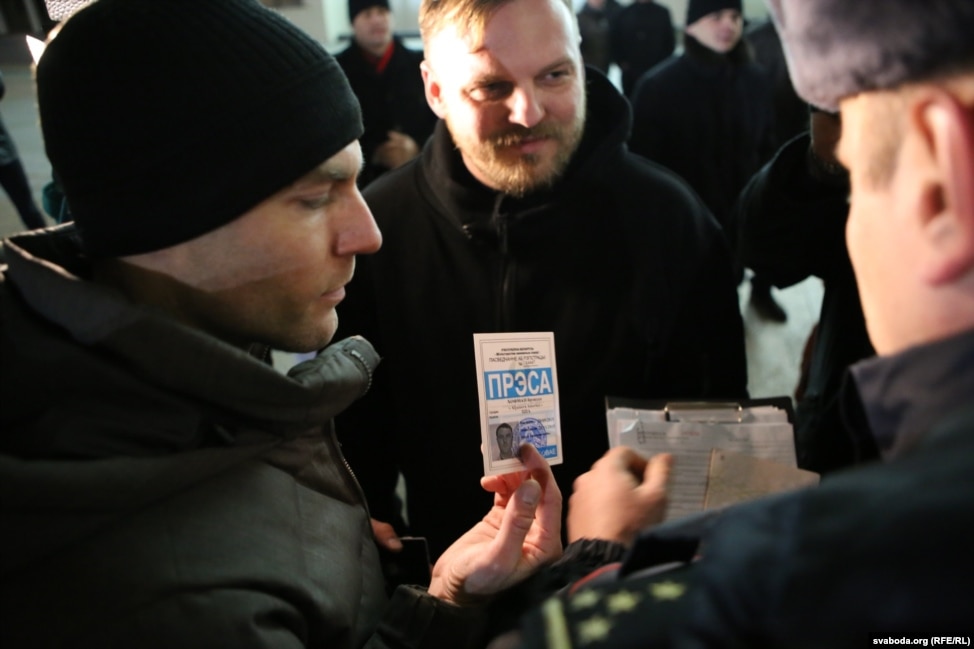 The action took place from 6 to 7 pm, from the central store GUM to Independence Square. Rights at the square, the police drew up reports for participation in an unsanctioned mass event against some participants and against three journalists – Halina Abakunchyk (Radio Svaboda), Katsiaryna Andreyeva (Narodnaya Volya newspaper) and Dzmitry Halko (Novy Chas newspaper).All the journalists presented their press credentials, but the police ignored it. Nobody was detained, but the journalists were informed they would be summoned to court for violation of administrative article 23.34 (participation in an unsanctioned mass event). The penalty envisages a fine of up to 40 basic amounts or an administrative arrest.
The next day, however, the police press service said that the reports against the journalists had not been compiled. "The employees said they started to write the report, but then understood that these were journalists, and stopped it."