Eduard Palchys, or penname John Silver, was found guilty of inciting hatred and production or distribution of porn materials and sentenced to 1 year 9 months of freedom restriction, without transfer to a penal colony.
Every day in pre-trial detention counts as two days out of the sentence, so he's got to serve one moth freedom restriction at home. Eduard Palchys was greeted upon leaving the court building. By the way, it's his birthday today, the public congratulated him on several occasions.
"I don't think I am a hero. This is what you've done. The fact that I am free is your merit, of those who wrote about it," he said.
Meanwhile it appeared that policemen compiled over 70 administrative reports against those activists who picketed near the court building during the hearing.
Eduard Palchys was found guilty of inciting racial, national, religious, or other hatred according to art. 130, part 1 of the Criminal Code, and also of production and distribution of pornography materials (art. 343 of the Criminal Code).
Before the sentence comes into legal force, Eduard Palchys stays under travel ban.
Belarusian human rights defenders consider him a political prisoner and his case politically motivated.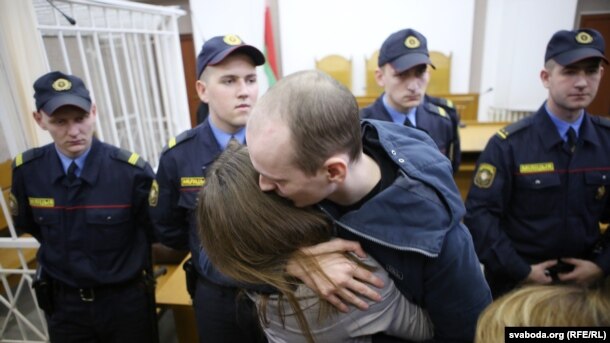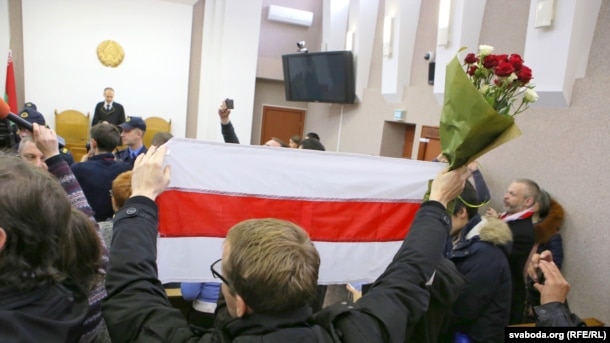 Related articles: