The website of the Belarus version of Russia's newspaper Komsomolskaya Pravda has been blocked over content that may create "sources of threats to national security" by artificially stirring up tension and conflict between the public and the government, the information ministry said on Wednesday.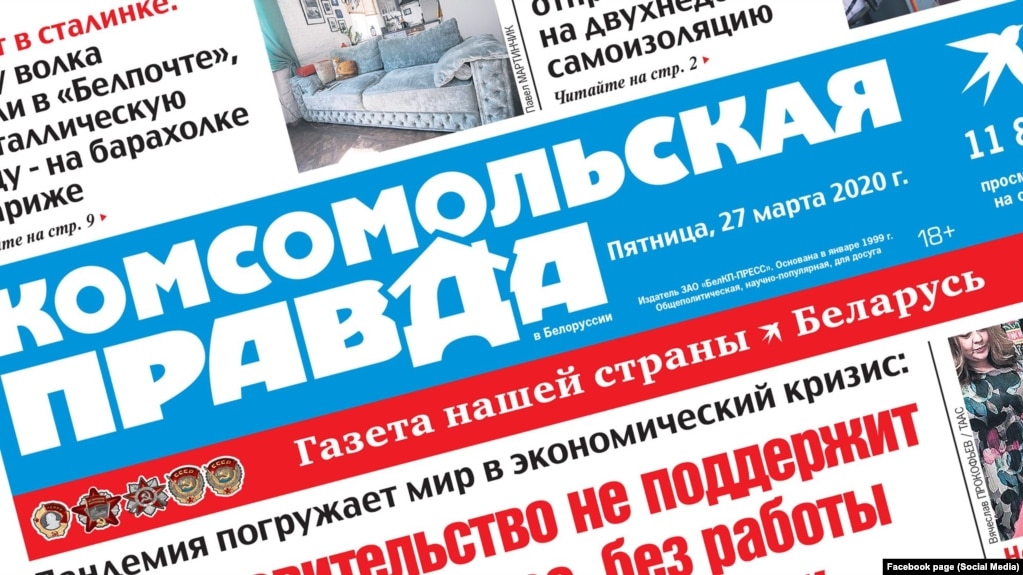 The ministry said that content that may harm national interests is banned under the Media Law's Article 38.
It was referring to an interview with a former classmate of a Minsk man who was killed during Tuesday's raid by Committee for State Security (KGB) officers on his apartment.
In the interview, which was posted on the website on Tuesday night, a woman who went to school together with Andrej Zieĺcer described him as a good person who "always stood up for truth." Access to the website was blocked shortly after the interview was posted.
In a statement on September 29, the editorial team of Komsomolskaya Pravda v Belorussii said that it was ready to "correct" the irregularities detected by the ministry.
The team said that the publication provided balanced coverage of developments in the country and worked to give full information to their audience. It denied that the newspaper may seek to create tension in society.
It offered condolences to the family of the KGB officer who was killed by Mr. Zieĺcer before the latter was shot dead.