On April 20, the Maskouski district court of Brest recognized two books by Zianon Pazniak "Good Photography" and "Defense of Kurapaty. People's Memorial" as extremist literature.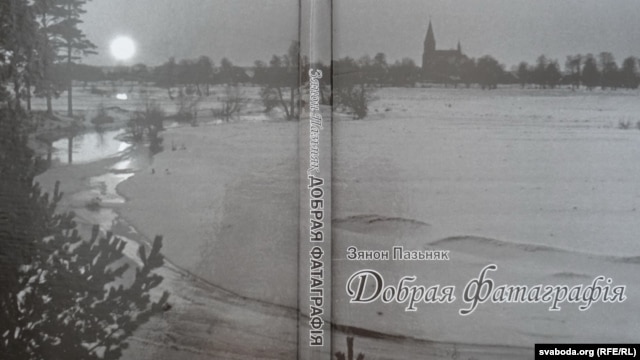 As we reported earlier, two books of each title were seized by the local custom's office from Aleś Čacholski, an activist of the Conservative Christian Party of the BPF. In November 2015, the expert commission on extremism of the Brest region held an assessment of three books authored by Zianon Pazniak and claimed that two of them contained signs of extremism, referring the case to court in order to ban the book from distribution.
Aleś Čacholski tried to dispute the decision of the commission, however, on February 23 the court in Brest reaffirmed it. The activist insists that experts of the commission are pro-government only, all members of Belaya Rus', an association supporting Lukashenko. The author of the books Zianon Pazniak was one of his main opponents in 90ies, who fled Belarus when large-scale repressions against opposition politicians started; currently he lives in exile.
Čacholski will file an appeal against the court decision.
One of books "Good photography" is a mixture of photos and essays commenting the images. It contains works of well-known old-times photographers, as well as contemporary, sometimes unauthored photos from the web. Among all, it contains photos from recent history - images of Lukashenko, of dispersal of 2011 silent actions and the like.
The other book tells about Kurapaty, the mass burial dating back to the time of Stalinist repressions which the authorities refuse to recognize and investigate. Instead of making the memorial, the authorities attempted to ruin the memory of its totally, making the city ring road along the supposed place of mass graves. The book shows documents, like correspondence with the authorities on this matter, documents and photos of excavations, and later on photos of protest actions.
Both the books are free for download in PDF format from electronic library here.