Minsk, 23 July. Belarus' authorities have launched a process to liquidate dozens of NGOs, including key human rights groups, as they continue their unrelenting crackdown on civil society.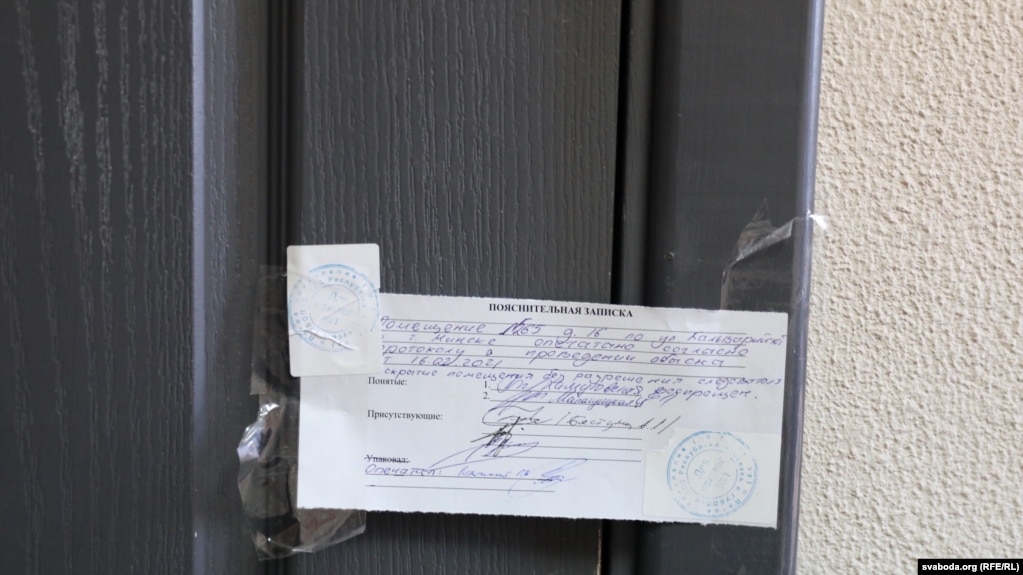 Many of the NGOs that are being shut down were targeted in raids by law enforcement officers earlier this month.
In particular, the Minsk City Executive Committee has ordered the liquidation of the Center for Legal Transformation, a human rights group called Human Constanta and the Office for European Expertise and Communication (OEEC).
OEEC Director Sviatlana Zinkievič wrote in a Facebook post on Friday that the organization continued its operation despite the liquidation process.
Belarus' authorities have also launched a process to shut down, among others, the Office for the Rights of Disabled People, the Center for European Research, the Center for Environmental Solutions, Press Club Belarus, the Imena charity, the Belarusian National Youth Council RADA, an environmental group called Ekosreda, educational organizations called Social Interventions, Kresy, ASET and Amaroka, the Office for the Promotion of Initiatives, the Center for Strategic and Foreign Policy Studies.
Other organizations under liquidation include Mahilioŭ Youth Center, a heritage protection group called UNOVIS-FORUM, an urbanistic project group called Prastora, and the Vakolica human rights group.
The government is also shutting down a number of organizations engaging in assistance to pension-age people and vulnerable groups.
The justice ministry earlier filed lawsuits seeking the liquidation of the Belarusian Association of Journalists and the Belarusian PEN Center. The latter is chaired by Nobel prize winner Sviatlana Alieksijevič.
Speaking at a government meeting on Thursday, Aliaksandr Lukašenka defended the Belarusian government's crackdown on NGOs.
He said that Belarus had "nearly 2,000 NGOs, non-profit organizations, gangsters and foreign agents," which he said were thoughtlessly registered by the government.
"We have now looked back: this is harmful to the state! A purge is underway. Do you think it's easy? Thousands of people are already working for them, these are our people, most of whom have been turned, brainwashed with foreign money," he said.