Last week, representatives of two journalistic unions – the Belarusian Association of Journalists (BAJ) and the Belarusian Union of Journalists (BUJ) discussed ethics of journalists in social networks.
The main speakers were Maryna Zahorskaya, editor of the website Zautra Tvajoj Krainy, and Volha Miadzvedzeva, deputy editor of newspaper Zviazda.
Maryna Zahorskaya told what challenges Belarusian journalists faced with after social nets emerged.
More content regardless of time and distances
As a journalist and editor, I can see that today offer of informational content has surpassed readers' demand. The flow of content increases thanks to social nets and new media on the Internet. Information is disseminated immediately, despite geographic distances.  For example, no sooner had the editorial office of Media-Polesye left the baptizing ice-hole in Luninets than Andrzej Poczobut liked the post in Hrodna.
Journalists are no longer the only story creators
Nowadays, not only journalists, but all people in general take part in creation and distribution of information. We register in social nets and in blogs where publish photos, news, hopes. We adjust a video camera to our computer – and here you go, we've got our own mini-studio. It is not necessarily that our news will be interesting for everyone, but for someone it will be more interesting than all reports of top mass media.
So, today journalism involves a new role: not only to generate original content, but to aggregate on media pages what other people create. Based on this, journalists are obliged to do proactive fact checking and verification of rumors.
Why traditional mass media have to like social nets?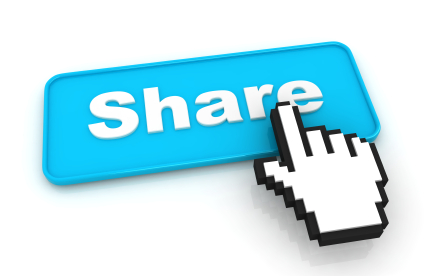 Social nets allow sharing our own content there
It seems that people on Twitter or Facebook don't go there specifically to find news. But around 78 per cent say that, seeing curious information, they click on the link to proceed to this or that website. Thus, social nets become couriers who bring content to readers.
At the recent meeting, editor of Meduza Galina Timchenko admitted that 55-60 per cent of their audience came from social nets. A large part of audience of the website Zautra tvajoj krainy also come from social nets. It should be noted they are very good readers viewing 3.5–4 pages, which is comparable to the visitors who load the website purposefully.
Most Belarusian media have their pages in social nets. I'd like to mention the most successful ones. For me it came unexpected, but the first place in Belarus goes to the Radio Svaboda with 45 000 friends on Facebook, then goes TUT.BY with 35 000 friends, Citydog.by – 21 000 friends, Onliner.by – around 15 000, Naviny.by – 10 600, etc. (note - all the figures are given for Facebook).
Social nets simplify communication between people
Here, you can always access necessary experts, opinions, comments. Before the meeting, I analyzed my phone calls and came to the conclusion that I tend to communicate more with people through social nets. No matter where the person is – at a meeting, in transport, or even abroad: if the light is green, I can always request and urgently get the necessary information.
To tell the truth, the specific of the Belarusian web is that there are hardly any official representatives of state bodies. Even when some of them have social pages, usually they are not about public affairs and official work. However, even in the neighboring Russia, Ukraine or Poland it is considered to be bad manners for an official representative not to have a social page and not to use it as a contact with the press.
Besides, social nets are a great instrument to follow a person's participation in some events. I recall my personal experience when on April 11, 2011, I turned out to be near the place of bombing in Minsk subway. I was heading for lessons in the Belarusian Collegium, and posted then the information about the explosion. Just in a few minutes, my students started to call me asking if the lesson would take place – they saw my post in social nets.
Challenges for ethics
Meanwhile, new technologies make us think over journalists' behavior in social nets. Several years ago, a colleague of mine posted a question on Facebook: "How to make journalists keep silent about some information before they submit it to their editors?"
I think, for the time being, the issue has been settled – editorial policies include the point that first a journalist has to write for the media outlet, and then handle the information the way he or she wants. Some journalists even got the skill to heat up interest before the soon-to-be publications. For example, the master here, with observation of all ethical standards, is the correspondent of the Euroradio Zmitser Lukashuk: he posts very good starters about those who he has talked to, and announces that the publication has appeared on the website.
But here, a new question arises: how far journalists can go in opening up their backstage in front of readers and colleagues? Many journalists in Belarus consider that they can talk in social nets about the process of writing this or that material. I see nothing bad in that, but some editorial managers fear that, this way, relations with official representatives can be spoilt, and the media outlet will scarcely get any more information from the agency.
I should admit that I don't know any Belarusian editorial office which would have written policy regulating journalists' behavior in social nets. Until now, these have been spoken agreements concerning how it should work. Journalists say they feel much more freedom in social nets rather than on pages of mass media. Although, there is the reverse side of the coin.
For example, Radio Svaboda correspondent Vital Tsyhankou keeps a very interesting page on Facebook. He says it takes him much more time to write a post than an article for the website, and he applies much more self-censorship in social nets. Because, the website of the Radio Svaboda has the editor who spellchecks and edits the material.  A journalist publishing his own material on Facebook has no editor. But the material can spread immediately.
And finally, one more alarm. The journalists who I talked to say that information from social nets should be verified before publication. But the same very people admitted that sometimes they published information from social nets, and then sought to verify it…
Volha Miadzvedzeva from Zvyazda says she is not a very active user of social nets, although she looks through her Facebook feed daily.
I started to use social nets after I liked a publication of my groupmate Vital, and he write to me. We straightaway started to discuss some events, friends…
That day became a turning point, after which I pay much more attention to social nets. I simply read some reports on Facebook, ignore others and repost something of interest to my wall. I unfriended only one person. It was in the middle of the Ukrainian-Russian conflict, and I decided that I did not want to come across aggressive incorrect attacks.
The scandal in social nets with Uladzimir Chudziantsou triggered the discussion between BAJ and BUJ about the necessity to update codes of ethics.
We speculated then that Western media have quite strict editorial policies regulating employees' behaviors in how to write personal blogs and accounts in social nets. In particular, it is not welcomed (and sometimes simply forbidden) to criticize competitor mass media, journalists from other outlets, let alone to insult them.
The toughest code of ethics is at the BBC, which bans its employees not only from expressing political views in social nets, but also from adding politicians into friends.
Having analyzed all these nuances, I came to the conclusion that if we introduce such rules in our editorial office, we'll have to fire several people. Perhaps, even me, because I have some politicians among friends in social nets, including official representatives. Some employees can somewhere express views that are different from the editorial policy of their outlet.
I think that, for the majority of Belarusian journalists, social nets are in the first place a means to promote their publications and outlets. Although, sometimes it is just a possibility to declare their views. But for some our colleagues social nets is just a personal territory where the person is no longer a journalist or observer, but an amateur of cinema, music or just cats.
Photo of the press service of BAJ, illutrations from delovoi-etiket.ru, etika-estetika-moral.jimdo.com