The director of 'Belsat' TV channel Agnieszka Romaszewska-Guzy noted during a meeting in Hrodna that 'Belsat' would survive and that the problem situation with its funding has been solved by now.
"We have been assured that our initiative will be continued. I don't know in detail how it will look like as for funding so far. However, I think that it won't be worse than before. One cannot say for the time being, whether the funding will be carried out through the Ministry of Foreign Affairs [of Poland – editor's remark]. This way or another, 'Belsat' will generally survive and continue to operate, as before. I believe that the work we have been doing for ten years has been appreciated", Agnieszka Romaszewska-Guzy said.
The TV channel will celebrate its 10th anniversary on December 10, 2017.
Talking about the future of 'Belsat', Agnizeszka Romaszewska-Guzy noted as follows: "In my opinion, we are entering a better period. I have no doubt that 'Belsat' will survive. I don't know how long it will last, but it looks like the next year will be calm and it will be also calm in two years from now."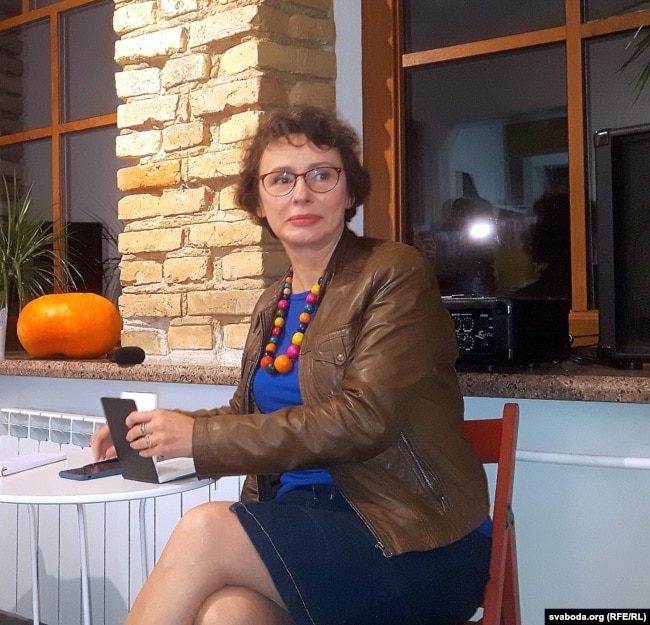 The 'Belsat' Director lays hopes on assistance from the United Kingdom in near future.
 "The British diplomats have promised us to support the attempts of 'Belsat' to accredit correspondents in Belarus. The TV channel is going to apply for accreditations in the Ministry of Foreign Affairs of Belarus for the third time this year. 200 people work for 'Belsat' in Poland and Belarus nowadays," Agnieszka Romaszewska-Guzy added.
The 'Belsat' Director explained that the plan to establish a TV station with programs in Russian in reaction to the Russian aggression in the Crimea and in the Donbass area of Ukraine hasn't been implemented yet, since it is a costly project and since it would require the political will and support of all gross stake-holders in the EU and, probably, the United States. Also, she noted that the fundamental conditions for taking the important political decision on creating the new broadcasting structure haven't been reached yet.